AIDS Service Organizations
Turning Point (Red Deer | Central Alberta)

Website: turningpoint-ca.org
Email: info@turningpoint-ca.org
About: "Turning Point Society of Central Alberta, formerly known as The Central Alberta AIDS Network Society (CAANS) is a local charity responsible for sexually transmitted and blood borne infection prevention and support in the Alberta Health Service Central Zone. Turning Point works to create a welcoming environment and the beginning of trusting relationships with potential service users by inviting people to drop by; offering space to relax and read the newspaper, enjoy a cup of coffee and receive messages and mail, to name a few. Some visitors to Turning Point access services, while others are aware of programs but do not identify as in need of support.
The Turning Point office has a non-judgmental, open, helpful atmosphere where community members know that our staff are open and flexible to provide extra support, such as filling out applications or problem-solving. Word of mouth is often the best advertising for Turning Point programs, especially for the Harm Reduction Programming. Turning Point assures privacy and confidentiality in all of our programs including people living with HIV who contact the Health Promotion Program for services."
HIV West Yellowhead (Jasper | Hinton | Edson | Whitecourt)
Website: hivwestyellowhead.com
Email: outreach@hivwestyellowhead.com
About: "HIV West Yellowhead was formed in the spring of 1988 and was officially called "AIDS: A Positive Coordinated Community Response Society of Jasper". That name was a result of the diverse community representation on the newly formed board, including the following: Jasper Family and community Support Services, Seton General Hospital, the Jasper National Park Health Unit and Jasper Tourism and Commerce.
The main catalyst for the formation of the society was that a man affected by AIDS decided to return home to Jasper to live out his last days. This syndrome, although becoming common in larger centres, still carried with it a lot of fear and stigma. The main goal of the society at that time was to support people living with HIV and AIDS and to raise awareness about the virus.
In its early beginnings "AIDS Jasper" focused on prevention, education, and promoting positive healthy lifestyles to young people who come to live and work in Jasper during the summer and winter seasons. Early projects of the Society included the "Spread No Evil" workshop, distribution of safer sex packages to new staff, information displays, grocery bag stuffers, condom distribution in the bars, special theatre presentations, the development and distribution of the "Dare to Care" poster and presentations to the British Army (who used to train here every summer until 1995).
The name of the society was changed to "HIV West Yellowhead" in 2004 to better represent the expansion of services and programs to the communities of Hinton, Edson, and Whitecourt. Our current projects include a summer poster campaign in Jasper based on positive community norms to promote condom use within the young adult population in our community, called "Safe is Sexy"; developing a harm reduction and needle exchange and disposal program for the region; and a fall series of Lunch and Learn workshops where participants pack a lunch and expand their knowledge about HIV and other health concerns. We also now provide one on one through our Support and Outreach Worker based in Edson."
New Immigrants and Refuges
Central Alberta Refuge Effort (CARE)
Website: immigrant-centre.ca
Email: admin@care2centre.ca
About: "C.A.R.E. was formed in 1979 by a group of concerned citizens who wanted to assist with the settlement of Indochinese refugees fleeing the aftermath of the Vietnam War. A year later, C.A.R.E. became a registered non-profit society. In 1982 it received status as a charitable organization. Since our founding, our mission has been to assist in the settlement and integration of immigrants and refugees in the community. We provide settlement support to newcomers in Central Alberta, in close partnership with the Immigration and Settlement Service of Catholic Social Services."
Indigenous
Shining Mountains Living Community Services
Website: shiningmountainslcs.ca
Email: outreach.smlcs@gmail.com
About: "Shining Mountains Living Community Services is a registered charity. We have been operating in Red Deer for over 15 years. Shining Mountains provides a wide range of community services for people at risk for and who are living with HIV/AIDS and/or HCV, homelessness, domestic violence, and addictions.
Our mission, in plain language, is focused on assisting Aboriginal people in maintaining healthy lifestyles, physically, mentally, emotionally, and spiritually, especially individuals and families who are, or who are at risk for becoming HIV positive.
Any person can access the services that Shining Mountains Living Community Services offers, whether or not they are First Nations, Métis, or Inuit, and whether or not they are considered Status. Shining Mountains will provide services whether an individual or family lives in a city or a rural area (hamlet, town, farm, or small community)."
LGBTQ2S+
Jasper Pride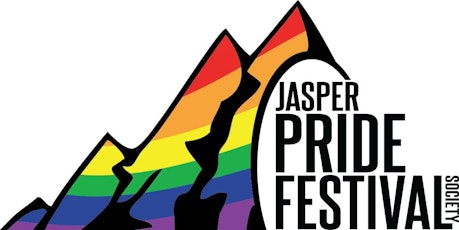 Website: jasperpride.ca
Email: contact@jasperpride.ca
About: "The Jasper Pride Festival Society has the purpose of creating an annual Pride Festival in Jasper National Park in support of the local and visiting LGBTQA (Lesbian, Gay, Bisexual, Transgender, Questioning and Allies) community. JPFS plans, hosts and fundraises throughout the year to bring this festival and related events to our world-class destination in the Canadian Rockies. The Jasper Pride Festival Society strives to create a safe and inclusive atmosphere of equality, acceptance and support for the LGBTQA communities."
HIV Care
Northern Alberta Program (NAP – AHS)
Southern Alberta HIV/AIDS Clinic (SAC – AHS)
Kaye Edmonton Clinic (NAP)
11400 University Avenue
Edmonton, Alberta
T6G 1Z1
780 407 1852
1 844 407 1852 (toll-free)
Royal Alexandra Hospital (NAP)
10240 Kingsway Avenue NW
Edmonton, Alberta
T5H 3V9
780 735 4811 (switchboard)
Sheldon M. Chumir Health Centre (SAC)
1213 4 Street SW
Calgary, Alberta
T2R 0X7
403 955 6399
About:  The Northern Alberta Program (NAP) and Southern Alberta HIV/AIDS Clinic (SAC) are the programs within Alberta Health Services (AHS) that provide specialized HIV care for people living with HIV in Alberta. NAP serves the northern half of the province, while SAC focuses on the southern half. If you need help determining which program covers your location, contact NAP or SAC directly or speak with someone at your AIDS Service Organization.
HIV and STI Testing
Various Locations (AHS)
Sexual Health Services (Seton Jasper Healthcare Centre)
518 Robson Street
Jasper, Alberta
T0E 1E0
780 852 4759
Sexual Health Services (Hinton Community Health Services)
1280A Switzer Drive
Hinton, Alberta
T7V 1T5
780 865 2277
Sexual Health Services (Edson Healthcare Centre)
3837 6 Avenue
Edson, Alberta
T7E 0C5
780 723 3331 (Switchboard)
Sexual Health Services (Whitecourt Health Centre)
20 Sunset Boulevard
Whitecourt, Alberta
T7S 1M8
780 778 5555
Sexual Health Clinic (Red Deer 49th Street Community Health Centre)
4755 49 Street
Red Deer, Alberta
T4N 1T6
403 314 5225
About:  Certain AHS locations focus specifically on HIV and STI testing and other matters related to sexual health. However, you can also get tested through your family doctor or at a medicentre. If you don't see a location above which is convenient for you, contact the AIDS Service Organization in your region to learn about other options for HIV and STI testing.