Ever been in a situation where you needed something but you didn't know where to find it? You're not alone. Finding the right service, at the right place, at the right time can be a challenge sometimes.
Fortunately for you, our Caucus members come from all around the province. So, with the help of some of our partners, we've put together a list of services in different regions of the province that we think would be useful for people living with and at risk of HIV infection. Whether you need to access testing, find an HIV specialist, or connect with a local AIDS Service Organization, we've got you covered.
We've organized and mapped AIDS Service Organizations, HIV and STI care, and Testing locations across the following regions in Alberta. You can view the map below to find services close to you or view services available in each region by clicking the regions below.
Northern Alberta – Everything North of Edmonton from East to West
Edmonton Region – Edmonton Capital Region
Central Alberta – Everything North of Calgary but South of Edmonton
Calgary Region – Calgary Census Metropolitan Area
Southern Alberta – Everything South of Edmonton from East to West
Additionally, we've listed some of our favourite provincial, national, and international resources below:
Provincial Resources
Alberta Community Council on HIV (ACCH)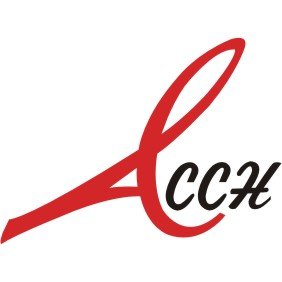 Website: acch.ca
Email: info@acch.ca
About: "The Alberta Community Council on HIV is a non-profit, provincial member driven network of regionally based organizations. ACCH and its members have a collective responsibility to STBBI issues and its outcomes at the provincial and local level. Through a social justice lens ACCH supports community based responses to HIV, Sexually Transmitted and Blood Borne Infections and Sexual Health via advocacy, harm reduction, education and health promotion."
PrEP Alberta
Website: prepalberta.ca
Email: contact@yegmenshealth.ca
About: "PrEP Alberta is Alberta's one-stop-shop to learn everything about PrEP, including what it is, who should consider taking PrEP, how to get a prescription, and how to access coverage. PrEP Alberta also includes a section for healthcare providers interested in prescribing PrEP."
Kimamow Atoskanow Foundation

Website: treeofcreation.ca
Email: info@treeofcreation.ca
About: "Translated from Cree into English "Kimamow Atoskanow" means "We all work together." KAF recognizes that combining the energy, efforts, and resources of our community allows us to accomplish more. Since 1987 we have been working together to address HIV/AIDS, addictions, and related issues.
KAF was incorporated under the Alberta Societies Act in 1992 as a "Not for Profit" organization. We are also registered as a charitable organization with the Charities Directorate. KAF is the only rural based Aboriginal AIDS service organization in Canada, providing information and support services across Alberta. We are governed and staffed by Aboriginal people and maintain a distinct service delivery model, choosing to utilize a mobile approach to programming. KAF currently receives funding from the Public Health Agency of Canada, MAC AIDS Fund, Alberta Health, corporate and private donors."
Alberta Addicts Who Educate and Advocate Responsibly

Website: aawear.org
Email: executivedirector@aawear.org
About: "AAWEAR is a provincial group of people in Alberta with a history of drug use. We meet to build the capacity of people who use drugs so that our voice can be heard and our health can be improved. We want all Albertans to recognize that we are people who deserve respect and understanding within our communities."
National Resources
Canadian AIDS Treatment Information Exchange (CATIE)
Website: catie.ca
Email: info@catie.ca
About: "CATIE is Canada's source for up-to-date, unbiased information about HIV and hepatitis C. We connect people living with HIV or hepatitis C, at-risk communities, healthcare providers and community organizations with the knowledge, resources and expertise to reduce transmission and improve quality of life."
Canadian Positive People's Network (CPPN)
Website: cppnrcps.ca
Email: info@cppnrcps.ca
About: As a people's network, the CPPN is at the forefront of the HIV response in Canada, helping to ensure that the movement is coordinated nationally, provincially, regionally, and locally to benefit the affected people and communities, and that we are connected with the global HIV response.
The CPPN aims to work with AIDS service organizations, service providers, partner organizations, policy makers, and funders so that all persons and communities affected by HIV and HIV co-infections are engaged, empowered and have access to holistic supports and improved social determinants of health.
Canadian AIDS Society (CAS)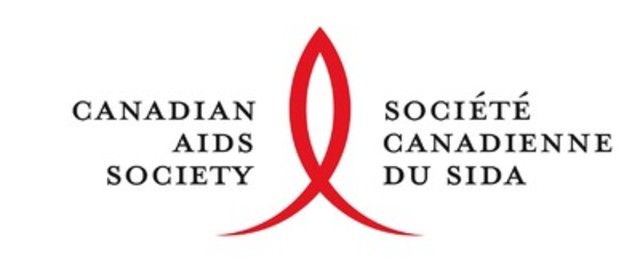 Website: cdnaids.ca
Email: info@cdnaids.ca
About: "The Canadian AIDS Society (CAS) is a national voice for people living with HIV/AIDS and represents our members at the national level. We are a movement built at the grassroots level and we are proud of those roots. We are devoted to the idea of people working together with a certain knowledge that the stakes have never been higher and the humble notion that we can work together to dramatically change the outcomes of HIV in Canada."
Canadian Aboriginal AIDS Network (CAAN)
Website: caan.ca
Email: info@caan.ca
About: "The Canadian Aboriginal AIDS Network (CAAN) is a not-for-profit coalition of individuals and organizations which provides leadership, support and advocacy for Aboriginal people living with and affected by HIV and AIDS, regardless of where they reside."
Canadian HIV/AIDS Legal Network
Website: aidslaw.ca
Email: info@aidslaw.ca
About: "The Canadian HIV/AIDS Legal Network promotes the human rights of people living with, at risk of or affected by HIV or AIDS, in Canada and internationally, through research and analysis, litigation and other advocacy, public education and community mobilization."
Realize (formerly CWGHR)
Website: realizecanada.org
Email: info@realizecanada.org
About: "Realize (formerly CWGHR) is a leader and catalyst for improved rehabilitation services for people living with HIV through integrated research, education, policy and practice."
Canadian HIV/AIDS Black, African & Caribbean Network (CHABAC)
Website: http://www.icad-cisd.com/our-work/canadian-hivaids-black-african-and-caribbean-network-chabac/
Email: sbuhler@icad-cisd.com
About: "The Canadian HIV/AIDS Black, African and Caribbean Network (CHABAC) is a national network of organizations, individuals and other stakeholders who are dedicated to responding to issues related to HIV and AIDS in Canada's African, Caribbean and Black communities. CHABAC's vision is to end the HIV/AIDS epidemic among the African, Caribbean and Black population in Canada. Its mission is to strengthen the response to HIV/AIDS epidemics and associated stigma and discrimination among African, Caribbean and Black communities in Canada."
International Resources
Global Network for and by People Living with HIV (GNP+)
Website: gnpplus.net
Email: info@gnpplus.net
About: "GNP+ is the global network for and by people living with HIV. We work to improve the quality of life of all people living with HIV. This means we advocate for, and support fair and equal access to treatment, care and support services for people living with HIV around the world."
Prevention Access Campaign (U=U)
Website: preventionaccess.org
Email: info@preventionaccess.org
About: "Prevention Access Campaign is a multi-agency health equity initiative to end the dual epidemics of HIV and HIV-related stigma by expanding access to HIV prevention and empowering people with and vulnerable to HIV with accurate and meaningful information about their social, sexual, and reproductive health.
Prevention Access Campaign's Undetectable = Untransmittable (U=U) is a community of HIV advocates, activists, researchers, and Community Partners around the world uniting to clarify and disseminate the revolutionary but largely unknown fact that people living with HIV on effective treatment do not sexually transmit HIV.
U=U was launched in early 2016 by a group of people living with HIV who created a groundbreaking Consensus Statement with global experts to clear up confusion about risk and to clarify the science of U=U. That Statement was the genesis of the U=U movement that is sharing the U=U message to dismantle HIV stigma, improve the lives of people living with HIV, and bring us closer to ending the epidemic."